Why Buy Products Made By An Approved NBF Member?
Every NBF Approved Member Manufacturer and Supplier has undergone rigorous independent auditing to certify that they have robust procedures in place to ensure they are complying with UK regulations on safety, cleanliness of fillings and trade descriptions.
So what that means for you is you can buy with confidence, knowing that what you're buying is SAFE, CLEAN and HONEST.
Now that's comforting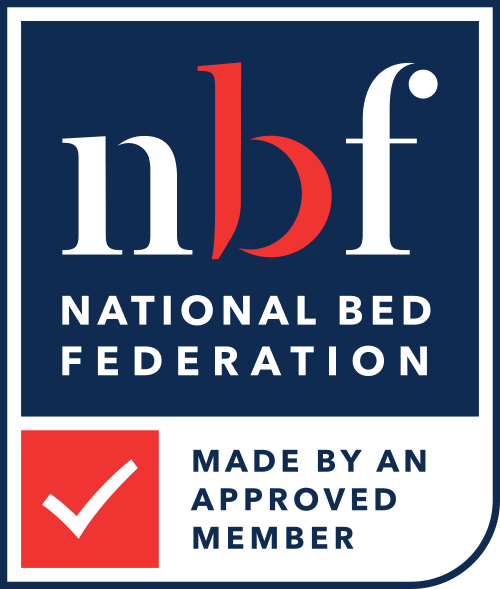 As the NBF launched a new logo in 2020, you may still see the old style 'Made by an Approved NBF Member' logo on product labels and retailer websites for a period of time.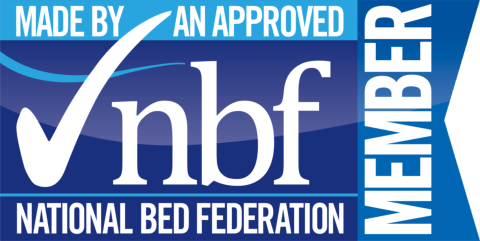 However, not all beds on sale in this country are what they claim to be…
Beware the 'white van man' mattress scam
Rogue traders are touring the country in small vans, targeting neighbourhoods like yours with so-called 'bargain mattresses' at prices that claim to be a fraction of their normal price. The traders are very plausible, often saying the mattresses are from cancelled orders, surplus stock, from shops that are closing down or from show houses. They are not!
They are cheaply manufactured products, worth less than £100. They may not meet UK flammability standards and may well contain old spring units and dirty fillings.
Our advice is to decline their offer but make a note of any company name on the van and try and get the registration number plate. Then report it to the Citizens Advice Consumer Service on 0808 223 1133 who will pass on your concerns to trading standards or the police.
You can also report such activity to us here at the National Bed Federation using our contact form or emailing info@bedfed.org.uk
Beware internet rogue traders
Shopping for a new mattress or bed on the internet has never been easier. There are so many different websites to choose from – all of them claiming to be the cheapest.
Our advice is to use your discretion when choosing who to give your money to. Be wary of sites that claim to offer discounts of up to 70% or 80% off the 'normal' price.
Also, if they appear to be offering very high specification mattresses (with, for example, generous layers of memory foam or thousands of pocket springs) at budget prices, ask yourself whether it looks too good to be true. It probably is – and you may find that the so-called luxury mattress only has a basic spring unit in it with a very thin layer of memory foam and a fibre pad.