Spring is in the air. Leaping bunnies, hatching chicks, egg-shaped chocolate everywhere we look. And the Big Spring Clean.
There's something about the change in season, lighter mornings, longer days and more sunlight that makes so many of us feel the urge to grab the dusters and bin bags and channel our inner Marie Kondo. It's time to get organised and declutter.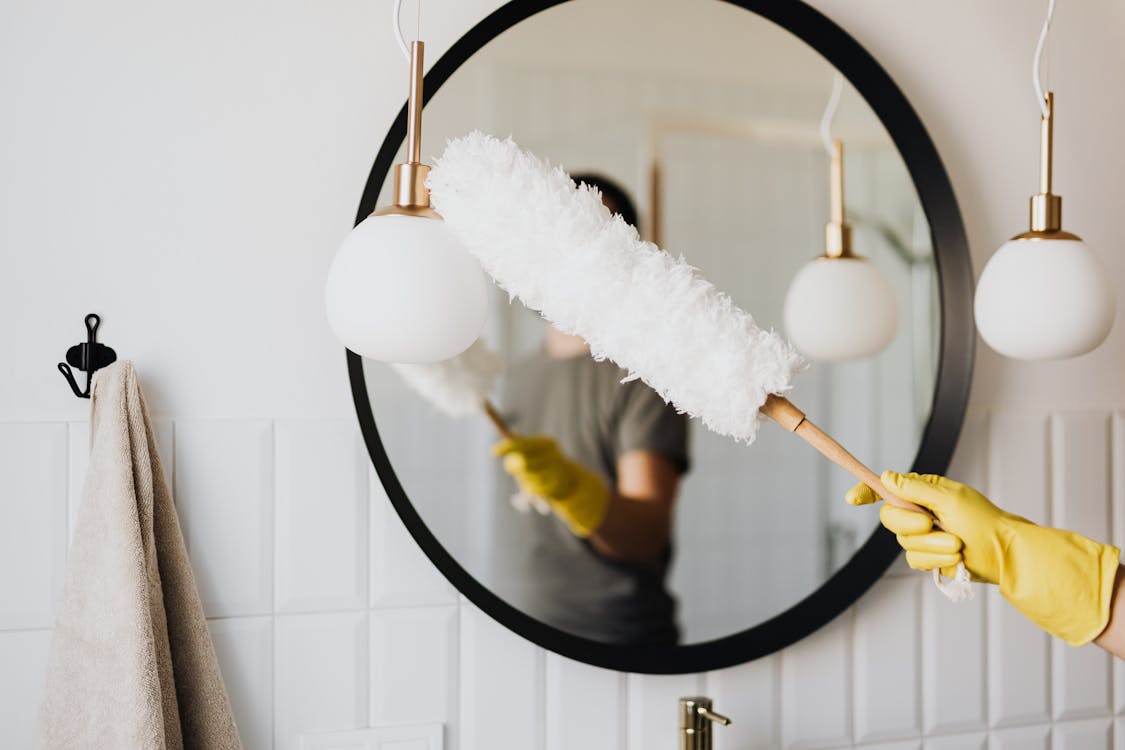 But, there's more to a tidy and clean bedroom than simply looking good. Our bedrooms should be a calming oasis, so when the wardrobe is more floordrobe, the drawers under the bed are overflowing and shoes have found a new home in the middle of the carpet, this chaos can negatively impact our sleep – and mental health, according to a study conducted by New York's St. Lawrence University, which asked people to judge their hoarding habits and sleeping patterns.
Dr Pamela Thacher, a psychologist at New York's St Lawrence University, says: "If hoarders have cluttered or unusable bedrooms and less comfortable, functional beds, any existing risk for cognitive dysfunction, depression and stress may increase as sleep quality worsens."
With so many of us working from home now, it's more important than ever to have boundaries between work and personal life – which can be a struggle, especially if a bedroom-cum-office is your only option. Store away your laptop and any notepads or paperwork at the end of the day. Even if the items have to stay in the same room, the physical act of putting them away for another day will help – out of sight, out of mind! Give your desk a quick tidy as well – throw away any scraps of paper, wash up any dirty mugs and wipe down the surface area.
How can I organise my bedroom?
Use space under your bed wisely.

 Underbed storage is a perfect way to maximise space because it is not visible but still very easily accessible. You can use baskets, special under-bed boxes or even choose a 

divan bed with built-in drawers or ottoman style

 (where the base lifts). Perfect space for shoes, off-season clothes, holiday attire, luggage and gift wrap.

Don't clutter bedside tables

 with ornaments, books and picture frames, and pick ones that have more than one drawer for additional storage of clothes or personal items.

Organise the wardrobe

. Throw away or repurpose clothes that are don't fit or haven't been worn (if they're in good condition, donate them!), and organise them into a system that works for you, such as colours, items, seasons or occasions.

Maximise wall space

 with clever shelving for books or sentimental knick-knacks etc.

Use a laundry basket

 for dirty clothes rather than the floor or chair! Ideally, keep it out of the bedroom, but if that's not possible, choose one that matches the room décor and is fairly discreet.

Keep the bed tidy.

The bed is the heart of the bedroom and should be inviting when it's time to sleep. Make your bed every morning and don't overdo it with pillows, cushions and throws, which can start to look messy.