The Sleep Council recently merged with The Sleep Charity, and as its main corporate donor, The National Bed Federation asked The Sleep Charity's Deputy CEO Lisa Artis to provide a guest blog series over 2021 for our Bed Advice site. This month, Lisa explores how to sleep better during difficult times…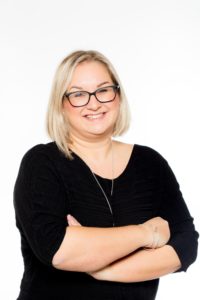 2021 didn't start out how many of us wanted. After a particular challenging year, there were high hopes a new year would bring a fresh start. But here we are in a third lockdown, with many businesses shut, more people back working from home and schools closed. It has a knock-on effect on people's physical and mental health and wellbeing and just like last year, we are expecting to see a resurgence in sleep issues among all age groups. That's why it's really important now to start safeguarding your sleep. When we sleep well we have more ability to deal with worries and anxieties and tackle problems head on, we think more sharply, can concentrate on tasks (harder enough working from home with children to teach!) and are less moody and irritable.
Returning to working at home Structure your day like you would in the office otherwise you may find yourself succumbing to the lure of your bed. And while that may seem appealing – let's face it, there's nothing more comfortable than your bed – it's not conducive to working smarter or sleeping better. When you work from home it can be tough to separate work from your home life. You need to set, and maintain, clear boundaries. Ideally, you need your own office area – not the bedroom. If you don't have a spare room, then try to set up a designated office area e.g. this could be a corner of a room with a pull-out desk, an area under the stairs etc.
Already working from home Some of you may have not returned to the office but it's still important to avoid work creeping into personal time. If you're juggling working at home with homeschooling your children, speak to your employer about more flexible working. It may be tempting to get up extra early to start work or catch up in an evening but it's important through a difficult time to ensure you look after yourself and ensure you have sufficient to switch off from work in an evening.
Bedtime routine Try to maintain some control on your sleep/wake sleep schedule which is important in periods of unrest. Not only will the routine keep you focused, it really does help to keep the body's internal body clock in sync. Don't nap or sleep in whenever you want. It throws your schedule off track and the extra sleep could make it even tougher for you to fall asleep at night.
Look at where you sleep Don't neglect the basics when it comes to sleeping better. Your bedroom environment plays a part in achieving a good night's sleep. It should be cool, quiet and dark. Keep computers and clutter out of the bedroom – this is a room where you should feel calm and clear-headed. The bed itself is of critical importance to quality sleep. The foundation of good sleep is a comfortable bed and the right mattress can make the difference between a restorative night's sleep and poor quality sleep that results in tiredness and fatigue. Research shows that sleeping on an uncomfortable bed could rob you of up to an hour's sleep. For more information on buying a new bed click here.
Keep moving Exercise (but not too close to bedtime) can also aid better quality sleep and is a great mood booster. It improves heart health and blood pressure; builds and strengthens bone and muscle; helps combat stress and it helps you look and feel better. Exercise doesn't need to be in the form of going to the gym or exercise class, you can build physical activity into your daily routine by dancing to music, cleaning, using online workouts and even a quiet walk.
Make easy lifestyle swaps For instance, if you're reaching for an evening tipple to help relax you and unwind, why not swap it for something that will aid sleep like a warm bubble bath or using a meditation app. Swap lunch at your desk with a walk outside. And if there was ever a time to detox from digital devices, it's now. In an evening instead of watching TV or connecting with family and friends through social media, why not pick up the phone to call a friend or participate in a family board game?