You can't read a newspaper or magazine without seeing them and you can't scroll through social media channels without seeing them. They are everywhere. They're spending vast amounts of investor funded cash raising their brand awareness and they're also now available in some of the biggest furniture and bed retailers' stores around the country.
Yes, we're talking about the new wave of mattress-in-a-box companies that are shaking up the traditional, sleepy beds sector. Most of these companies are run by young tech entrepreneurs who have no history of bed manufacturing or bed retailing but see the opportunities available in disrupting the market and appealing to like-minded consumers who find the whole process of buying a mattress a frustrating journey filled with 'smoke and mirror' techniques employed by traditional bed retailers.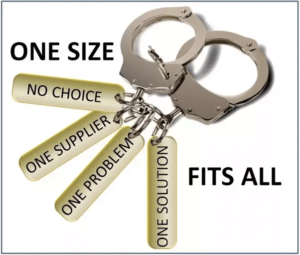 One of the key frustrations about buying a mattress has been how difficult it is to comparison shop. Unlike many white goods or TVs that have the same model number or name wherever they're sold, mattress manufacturers are often encouraged by retailers to make slight alterations to the product specification and give it a different name so that you will have difficulty making true comparisons. It also allows the retailer to maintain their profit margins as they don't need to price match.
Most of us buy a new mattress so infrequently that when we decide to search for a new one and wander aimlessly into a bed store, we are faced with a sea of near identical looking beige coloured rectangles. Where on earth do you start? There is so much reliance on commission-based salespeople to try and establish which one product from a choice of 30 or more might be the most suitable. Even if you do manage to land on one that appears to meet your needs, you often have to wait several weeks for it to be delivered.
If, after a short period, you realise that maybe the one you've chosen isn't as comfortable as you first thought, you have to go through the often time-consuming and frustrating process of complaining which may result in inspection visits from the retailer and/or an independent inspector and there's no guarantee that that they will agree to offer you a replacement.
There are no such worries with the mattress-in-a-box companies. Typically you have up to 100 days to sleep on your mattress and at any time up until then, if you're unhappy with your mattress for whatever reason, they will come and collect it and fully refund your money.
So, what's not to like about this new way of buying a mattress? The first thing to be aware of is that the vast majority of these mattresses are made up of different layers of foam including standard polyurethane foam, memory foam, gel foam or latex foam. If you're not a fan of the type of feel that foam mattresses offer compared to spring interior mattresses then they might not be for you. There are, however, a few companies who combine the 'bounce' of pocket springs with different layers of comforting foam.
Secondly, the majority of these new mattress-in-a-box products are priced at around £500-£600 for a double size. This puts them in the mid-price bracket for a mattress. Clearly if your budget is much lower than £500 or if you want to invest in a top of the range pocket sprung mattress with layers of natural fillings then you're unlikely to consider these mid-price options.
The new tech companies also claim that their mattresses are suitable for almost all people. How can this possibly be true? Well it's perfectly possible to construct a mattress that will adequately support users whose weight falls between two given points – say from 8 stones through to 15 stones which would account for the majority of the adult population. However, what you can't measure is comfort because this is purely a subjective matter. What one person finds extremely comfortable, another may find uncomfortably firm or too soft.
So, are mattress-in-a-box products worth buying or should you spend time visiting a bed store and lying on different mattresses? There's no doubt that this type of selling is here to stay. Traditional bed retailers are struggling to cope with the ever-increasing costs of running a store and consumers in the UK are changing their shopping habits. If you're looking for a reasonable quality, mid-price mattress then the mattress-in-a-box companies are worth looking at.
But if you're looking for something very specific and willing to pay good money for it, then a bed specialist is the place to go. You should receive expert, independent advice. However, for bed retailers to survive, they need to offer something that the pureplay internet mattress companies can't. They must create a fantastic, personal shopping environment with plenty of choice, backed up by excellent service at every consumer touch-point to delight the customer.
Those retailers who don't do this will find it very hard to survive.