During the height of the Covid-19 pandemic, there was a rise in fraudsters taking advantage of shoppers, and unfortunately, rogue traders continue to operate across the country.
This International Fraud Awareness Week (15 -21 November), we're sharing our top tips to avoid being caught out by a rogue dealer. It could be flogging "too good to be true" mattresses from the back of a van or selling through a dodgy website that displays heavily discounted prices without its T&Cs. 
But it's not just the shoppers' precious pennies that are lost. There can be a real risk to your health and safety and your home being in danger. A rogue trader will stop at nothing to get a quick buck. From stuffing an old mattress into a new cover that can no longer offer the support and comfort you need to using fake flammability labels, which means it likely doesn't meet British fire safety standards.
So how can you buy from a trusted trader?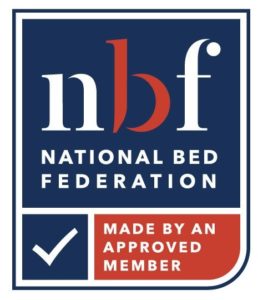 Always look for the NBF Approved Big Tick label – all NBF members are independently audited to ensure they meet all the requirements for hygiene, safety (including flammability) and trade descriptions. The NBF also carries out random testing of member products to ensure compliance.
Buy from an NBF Retail Champion. These UK and Irish retailers sell predominantly NBF approved brands, you can find your nearest champion using our Find a Retailer tool.
More tips for avoiding the scammers:
Never buy from the back of a van.

You have no way of knowing the mattress is what the person claims it is.

Be wary of discounts offering 70% to 80% off the recommended sales price – especially if there are RRPs printed on the mattress label.

If buying online, check the company has a registered office, factory or showroom address. Also, check whether it has a UK dialling code, 0800 or 0345 phone number. Be cautious if it's a mobile number or starts with 0203 (these may be legitimate numbers, but it's advisable to carry out other checks as well).

Check the website has a privacy policy and T&Cs – and check their returns policy.

Don't rely on reviews posted on their site – look for independent reviews.

At the NBF, we champion good practice and high standards in the UK bed industry because we know everyone wants to have a great night's sleep with total peace of mind. So, make sure you look for the

NBF Approved logo

 on mattresses to ensure that the product you're buying is safe, clean and honest.